Corozal is a great place to settle down in Belize. The mildest climate and the most affordable living in the country, warm and calm Bay, plus many historical and cultural highlights from musical and various other entertainments activities to multiple sporting activities to keep you as busy (or not) as you like. The city of Chetumal, Mexico is a 25 minute drive by car across the Northern Border. Once you are here, you have to make a choice whether to buy or rent. There are pros and cons to renting a property, just as there to owning a home. Both options have their own advantages and disadvantages, for example renting allows you more expendable money in the short term, while owning a house gives one the sense of security as it is considered a long-term investment. Contact us we will tell you about all the pros and cons to help you make a well-informed decision of what will suit you, right now. You may want to rent for a few months just to understand that Belize (and Corozal) is a right place for you. It may be worthwhile to rent a home while getting to know the area and looking for your perfect place. In any case you may want to get specialists finding you a rental as well since all the online renting portals will never give you the same information as the real estate expert will. Whatever you want - spending as little as possible while renting a clean and nice accommodations or living in an all American Standard Luxury or you prefer separate 2-3 bedroom house
WE CAN HELP you find this place! We prefer to deal with long term rentals but even if you are interested in 3-6 months rent or just vacation rent, contact us we will do our best to help.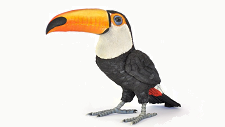 SERVICES WE OFFER
About Us
Tree of Cortez is a Full Service Real Estate Boutique. We also offer executive services in Rentals, Investment and Relocation to Belize. Our approach is not transaction based we build our business on Longevity and Lasting Relationship with our Clients. From your first tourism visit to relocation to Belize, we will be with You, helping and guiding! We have Years of Local and International Experience. We offer Relocation, Investment and Real Estate Consultancy and Construction Services. Ready to make Your Dream in Belize come True? We are Ready to Help You Find Your Dream Property!