SEAFRONT FURNISHED 1 BEDROOM APARTMEN IN COROZAL.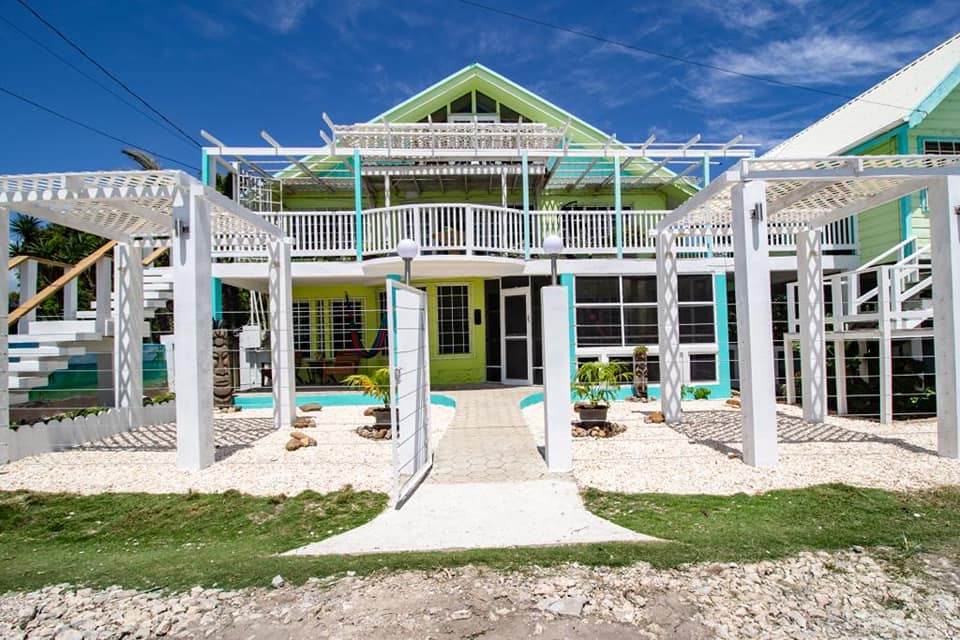 PROPERTY DESCRIPTION
Intimately nestled in Corozal cove, Sea 'n Sun seaside apartments offer a collage of views, sensations and unforgettable experiences. They furnish a panoramic view of Corozal Bay and convenient access to Cerros- a Maya Archaeological Site dating to 400 BC via a dolphin escorted boat tour. Warm rays of sunlight shimmer and dance above crests of Caribbean Sea waves by day and yield to romantic moonlit tides at night. Located literally a stone's throw away from their porch is the town's local Manatee Reserve. Feeding baby manatees and their doting mothers occasionally visit this area and grace residents and tourists alike, with rare glimpses of this endangered species. Hosts Angie, Ivan and Rose embody the allure, humor and gracious hospitality of this sleepy town and its modest people. Each apartment possesses its own distinct details including breathtaking bathroom murals, native wooden accents, vivid hues and infusions of natural light that capture and radiate the essence of Corozal. Immerse yourself in this unique Caribbean experience. Vacation, stay while you explore Corozal, or rent until you buy a property of your own Sea 'n Sun is your sunny home conveniently located within walking distance to anything in Town.
Both our apartments located on ground level and have stunning view of the sea. Enjoy the modern amenities of these two 1 bedroom beachfront flats in the centre of beautiful Corozal Town. Run away from harsh winters and wake up every morning to clear skies and mesmerising turquoise waters inviting you to indulge in endless possibilities of outdoor activities.
Ideally located within walking distance to banks, shops and restaurants and Immigration office just across the road, the apartments gives you opportunity of not renting a car for your vacation or at least save on gas. Seafront location brings constant fresh breeze. These 500 square feet apartments equipped with 24,000 BTU AC unit installed in bedrooms but powerful enough to freeze entire suite, each with spectacular sea views and only steps away from the Bay. All utilities are included. There is a laundry room for both apartments to use providing washer and dryer. Stylish kitchens come fully equipped. Additionally, the apartments have their own covered patio facing the sea with hammocks and swings.
Each apartment comes fully equipped with appliances, utensils and featuring modern open layout. Tenants will settle in with ease knowing their homes are not only comfortable, but also provide security to the residents and their motor vehicles.
AMENITIES
Internet, electricity and water included in rent
Property management
Pebble Stone Aggregate Walkways
Laundry
Parking
Hammocks, Gazebo
Exterior property maintenance
Please contact us for property availability, although the log term rentals are preferred, shorter term vacationers please enquire!
Back
GALLERY