MOVE-IN RENT OR BUY. GET A RESORT OF YOUR OWN. 3 BEDROOMS HOUSE WITH YOGA STUDIO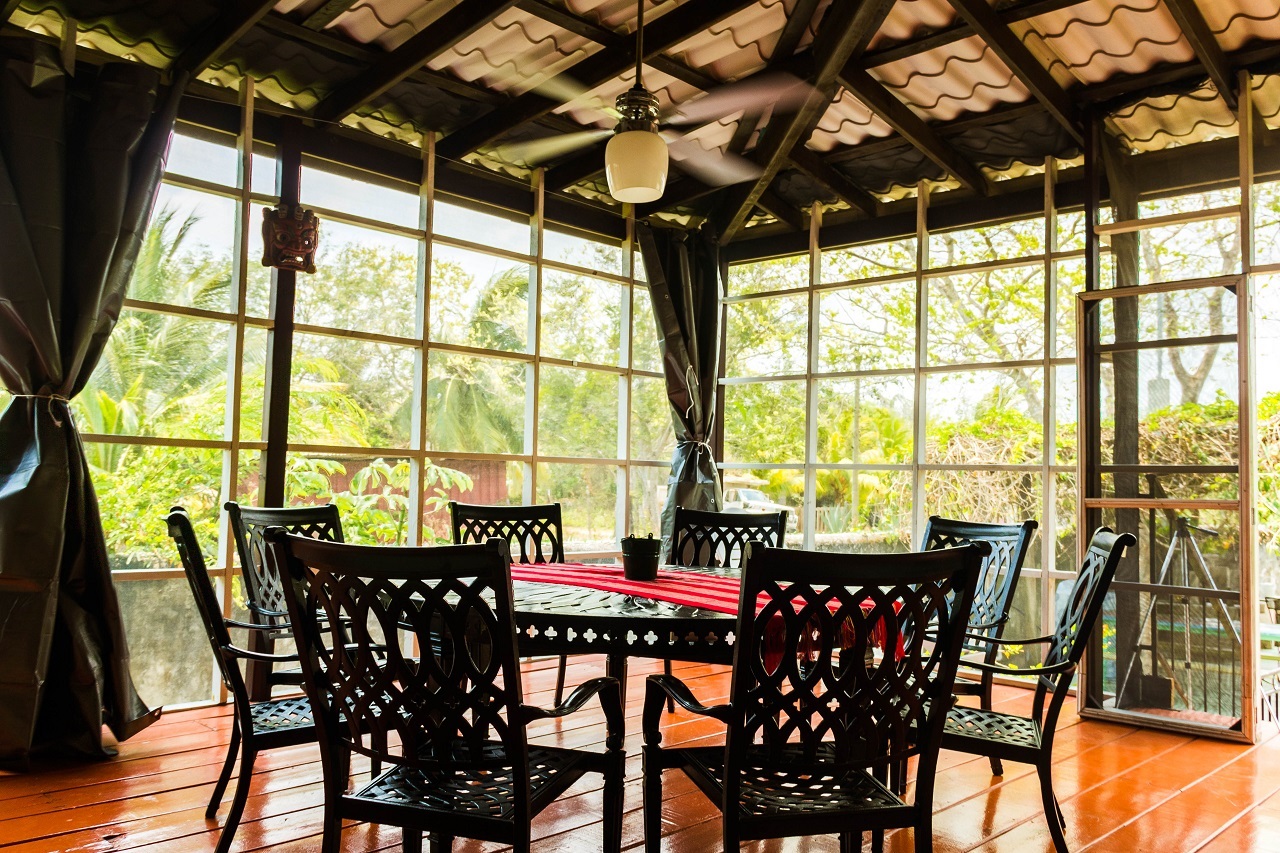 PROPERTY DESCRIPTION
Retreat of your own right in town! Move In Condition! This fully equipped, uniquely designed and finished 3 bedroom, 2 bathroom house has a lot of space.
It's a charming house almost entirely finished with beautiful Belizean hardwood, that brings the feel of tropical warmth, country living and some oriental flavour. Open floor plan. Screen in living area gives the feel of living in the outdoors.
For those interested in renting this place is ideal for large family and business travelers. Ovesized dining table sits 8. There are 3 computer desks in the house all you need to bring are your laptops and gadgets. Are you an author and need a place to bring up the creative vibes? Or yogis that wants to have group retreats? This might be what you are looking for as your home away from home.
If you are looking to buy - consider this, it can be your permanent retirement home to enjoy resort settings of your own, or it can be home away from home what you decide to unwind, and income from rentals when you do not need it. You can easily turn it into B&B, guest house, spiritual retreat and spa and run a business which could be very profitable in this dense with tourist area.
The house features 3 bedrooms and 2 bathrooms, a 20x30 attic studio apartment, open floor plan, opem air dining and huge commercial style kitchen. Here you can relax and listen to the singing birds, rustling leaves, and the crashing waves. For those who want to cook outdoor, there is an outdoor fire hearth area with picnic table in the heart of serene garden. Everything in this property whispers RELAXATION! Notion to buyers most of the designer furniture comes with a property for qualified buyers we are happy to provide a list. There is an option of lease to own for this property which unlike financing gives you immediate possession after down-payments is paid.
Please contact us for rental inquiries, although the log term rentals are preferred, short term vacationers are welcome!
Back
GALLERY